One of the biggest decisions you will make in your life is whether to buy an existing home or build a new, energy-efficient home. Both options have their advantages and disadvantages, and it ultimately depends on your individual needs and preferences. Let's explore the pros and cons of each option to help you make an informed decision.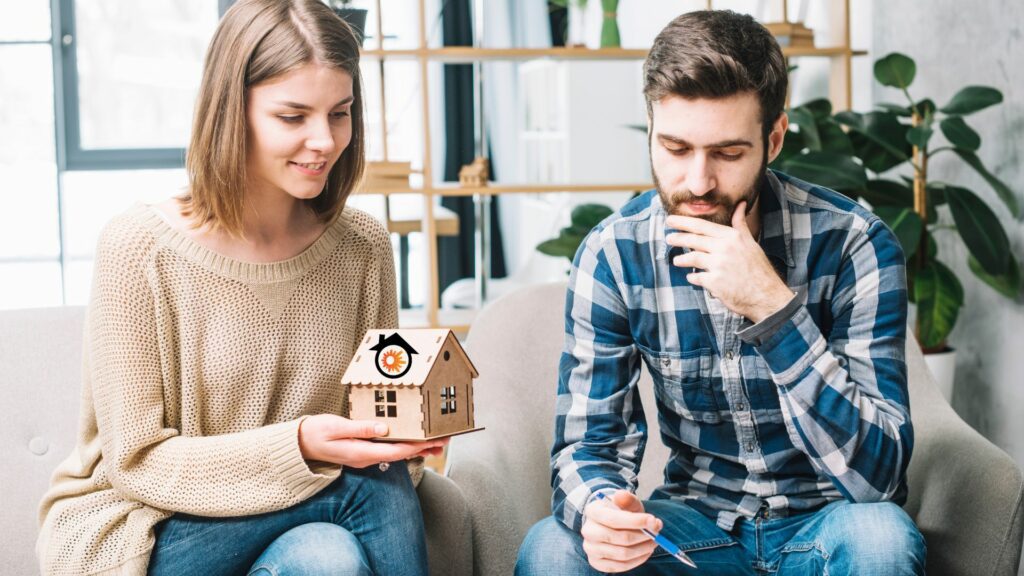 Buying an Existing Home
Pros:
Lower upfront costs: an existing home is often less expensive than building a new home, as you can purchase an older house for a lower price than it would cost to build a new one.
Established Neighborhood: existing homes are often located in established neighborhoods, which may have amenities such as parks, shopping centers, and schools.
Faster move-in time: with an existing home, you can move in right away instead of waiting several months or even a year for a new home to be built.
Cons:
Less Energy-Efficient: most houses in America are built with low building codes and standards, which leads to high energy bills.
Maintenance and Repairs: older homes may require more maintenance and repairs, which can be expensive and time-consuming.
Limited customization: an existing home may not meet all of your needs, and it can be challenging to make significant changes without major renovations.
Building a New, Energy-Efficient Home
Pros:
Energy-Efficiency: a new, energy-efficient home can save you money on utility bills in the long run, as it will have the latest insulation, appliances, and technology to reduce energy consumption.
Customization: when building a new home, you have the ability to customize it to meet your specific needs, preferences, and budget, from the layout to the finishes.
Lower Maintenance: an energy-efficient home typically requires less maintenance and repairs.
Improve health and safety: energy-efficient homes have been shown to improve mood and overall health due to natural light and the reduction of mold and other allergens.
Cons:
Higher upfront costs: in some cases, building a new home can be more expensive than buying an existing home, as it requires significant investment in land and its preparation costs, such as clearing, excavation, site access, and utility connection.
Longer move-in time: building a new home can take several months or even a year, which may require you to rent a temporary living space or delay your move-in date.
Uncertainty: building a new home can be unpredictable, as unexpected delays or issues can arise during construction.
If your top priority is to build a sustainable home with comfortable and cost-effective living spaces that promote well-being, building an energy-efficient home can be your best option and smart investment. Our expert team of architects, engineers, and builders is dedicated to designing and constructing homes that maximize energy efficiency without compromising on aesthetics or functionality. We will work closely with you to customize every aspect of your sustainable home, ensuring that it meets your specific needs while adhering to the highest standards of craftsmanship and quality.
Contact us now to discover how we can help you turn your dream of a new home into a beautiful and sustainable reality.