Take Inventory
You can assess your own home building site by gathering the same information we do during a pre-design site visit. Start by writing down the features you like (and don't like) about it. You'll consider hundreds of details when designing your house, and it's easy to forget some of those features when you're away from your property. Features to note include
Views and directions
Elevation changes
Trees, shrubs, large rocks
Microclimates
Streets/Roads/Utilities
Views and Directions
A beautiful view is whatever you decide. It could be the woods, a lake, mountains or a fairway. Whatever view you want to see from inside your home, note the direction it is in relation to your site. These directions will guide your green home design.
If your best views are to the east or west, your design options will include sun-control glass or covered porches/decks. These preserve your east/west views yet help keep your home from overheating in the summer. South is important for passive solar design, which lets you benefit from free solar energy. South is also the most productive direction for solar electric systems to face.

Neighbors close to your home can be a privacy challenge. Design solutions include thoughtful window placement, glass choices and window treatments. High or clerestory windows, etched or frosted glass, and operable blinds all offer beauty plus light and privacy.
Elevation Changes

Sloped sites
A sloped site is perfect if you want an earth-sheltered home or one with a walk-out lower level. Note the direction of the slope and the natural drainage patterns you see. Both will affect your foundation and landscaping.
Flat sites
A flat site is best for an above-ground single or multi-story home. Look twice if you think your site is flat – a slight slope is difficult to see, yet it can make as much as a foot or more of elevation change across the length or width of your home. We'll bring a water level to check your site's changes.
Combination sites
Have both sloped and flat areas? Congratulations! You have the greatest flexibility in holistically green home design. Note where you'd like to build your house, and we'll review the pros and cons of the position with you.
Trees, Shrubs, Rocks
On a site map, note the locations of existing trees, shrubs and large rock outcroppings. Green home design takes these natural features into consideration and positions your home to reduce excavation and enhance natural views. We recommend keeping as many trees as possible. They're invaluable for shade and for turning CO2 into oxygen!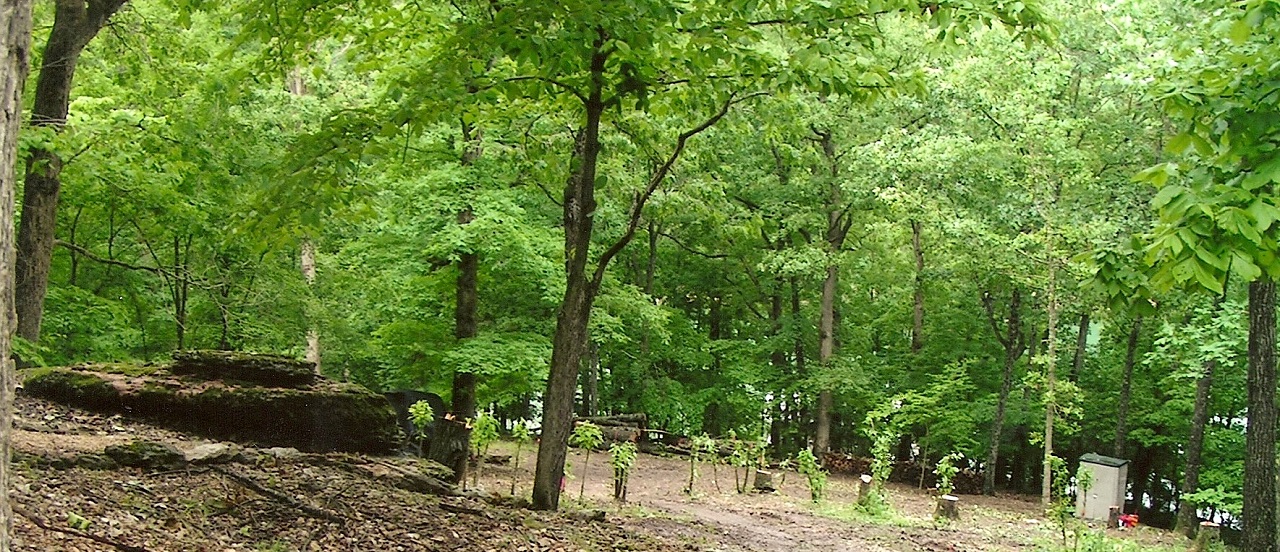 Microclimates
Depending on your site's topography, it may have areas that vary in temperature, light and water.  These microclimates are worth noting. Example: The opposite sides of a slope will have very different temperatures and access to sunlight throughout the day. The same is true of wooded and open areas. Be aware of these five items that can produce microclimates:
The angle of slopes;
Differences in soil type;
Bodies of water;
Existing vegetation; and
Nearby buildings.
Streets and Utilities
Noting the location of streets and utilities is more important for urban or suburban sites than for larger rural properties. But if your rural site does have access to water and electricity already, be sure to note that.